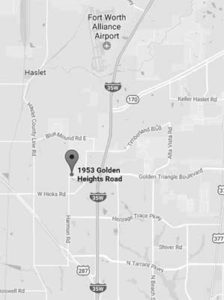 North Texas is the fourth-largest Metro area in the U.S. according to the NTCOG, with a population of approximately 7 million and an annual population growth rate of nearly 2 percent. This project is located just north of Fort Worth, south of Alliance airport, where IKEA will soon build a new store, and south of the recently announced Tanger Outlet Mall. Census Bureau figures show DFW added 145,000 new people in 2014. DFW is one of four areas of TX that collectively have added more new people than ANY OTHER STATE in the U.S.
The development site is in an area with commercial and residential development where hundreds of new homes are being built, just west of I35 and south of Alliance airport, 15 miles west of DFW International. The development will have 38 office-business suites and retail spaces, using over 150 containers, with rents starting at $875.
Developer Ron Sturgeon owns and manages over 1,000,000 sf of small multi-tenant commercial properties in Tarrant County. A serial entrepreneur, Ron started in the auto-salvage business after his dad died leaving Ron homeless when he was a senior in high school. He recently appeared on CNBC's Blue Collar Millionaire. The anchor tenants are Salon & Spa Galleria, a Tarrant County-based salon chain with 9 locations, and Happy Bank ATM Center, a $2.5-billion TX-based bank. For more information, contact Leasing Manager Jim Eaton at (817) 903-9438 or Jime@rdsinvestments.com.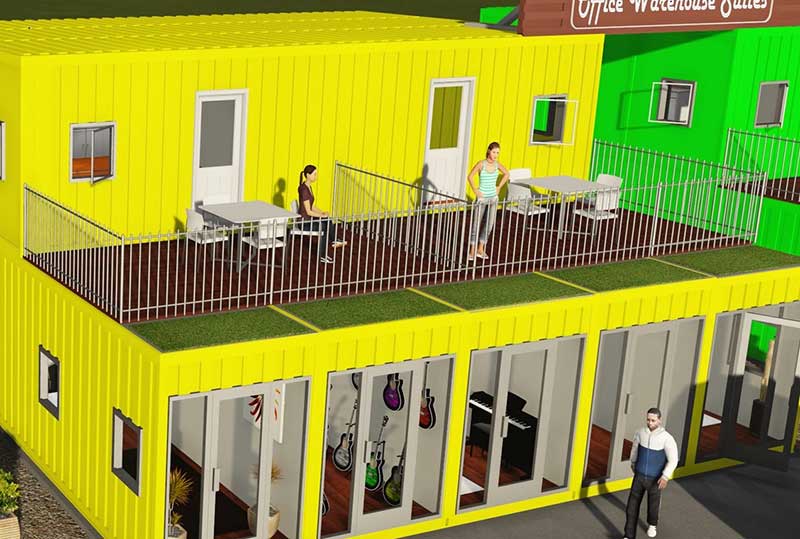 Containers Finishing: Cole Smith
Paving & Site Work: Rodger Burney
I come from 3 generations of well known concrete contractors. We specialize in new concrete construction, from foundations to concrete walls and flatwork. We have extensive experience in concrete staining, stamping, concrete counter tops and overlays and epoxy flooring.
http://www.3gconcrete.com
Hue was born in Amarillo, Texas in 1954. After graduating high school, Hue joined a design/build firm and spent the next 10 years learning the craft from a hands-on perspective.
Following this school of hard knocks, Hue entered Texas A&M University where he completed a Bachelor of Environmental Design degree and then a Master of Architecture degree, graduating first in his class. In 1989 Hue moved to the northeast where he has practiced architecture and construction for 17 years as a partner in two different regional A/E firms.
Since 2006 Hue has owned and managed Hue Grant Architecture and pursues his design passion in Woodstow, NJ researching and designing innovative approaches to all work environments and habitations. He and his wife, Dr. Judy Morgan, live in Woodstown, NJ with their 8 Spaniels, 5 cats, and 4 horses.
http://huearch.com